by musclemetabolixcom Admin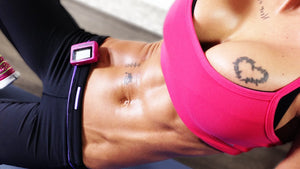 After two weeks, you didn't notice much of a difference.  No worries, just increase your cardio, and you should be good to go.
Right?
Perhaps, or maybe you are like most of us and are experiencing one of the 5 things listed below.  Who knows.  However, if the body is properly functioning and in a balanced state, then you will lose weight with an adjustment in activity or a decrease in caloric intake.  Unfortunately, millions of people are out of balance, and don't even realize it.  Take a look below, and see if you think you might be experiencing one of following.
by musclemetabolixcom Admin
Pre-workouts have quickly become a staple in the average supplement user's arsenal.  And even though pre-workout sales alone accounted for over $5 billion in sales in 2017, they are still some of the most misunderstood supplements out there.  So, we have decided to give you our top 5 reasons to use a pre-workout supplement.
by musclemetabolixcom Admin
Ok, so you have read and seen all of the hyped up ads with ripped abs and toned mid sections.  Maybe you are familiar with OxyELITE and HydroxyCut.  What about Lipodrene?  But do they really work?
If you are asking yourself this question, then you are probably on the fence about using a thermogenic.  Aka, Fat Burner.  Well, if you haven't tried one before, please take a glance below at 5 reasons why you may want to try one.